AGIOS GEORGIOS
The beach of Agios Georgios in Naxos is in the heart of the city. It is a beach with fine sand, organized, with many restaurants, cafes, bars, and water sports. Before you arrive at the beach of Agios Georgios you will find many offices with rental cars. Enjoy Naxos Car, however, is the best quality and most economical solution for car rental in Naxos. There you will find the Flisvos area where you can equip yourself from the Kitesurfing and sailing equipment shops. Also, there you will be able to find an instructor for kitesurfing lessons. Finally, this beach is famous for its shallow waters which are ideal for families and small children. Families prefer it because it is safe.
AGIOS PROCOPIOS
The island of Naxos is made up of wonderful beaches. The most beautiful and most organized beaches are in the south-eastern part of the island. Perhaps one of the most famous beaches of the island at the European level is Agios Prokopios of Naxos. There you will find an organized beach with sunbeds, restaurants, coffee bars. The waters are turquoise, and the sand is coarse and golden. If you are not staying in Agios Prokopios then you will definitely need a rental car from Enjoy Naxos Car rental.
AGIA ANNA
Next is an equally organized and beautiful beach. Agia Anna. There you will find many restaurants, luxury hotels, sun beds and coffee bars. It is a famous tourist destination for Naxos. In case you are staying there and want to rent a car from Agia Anna of Naxos, Enjoy Naxos Car rental is here for the immediate delivery of your rental car to your hotel in Agia Anna of Naxos.
PLAKA
Then on the southernmost side of the island is Plaka beach. Plaka is a huge beach, 50% of which is organized, and the rest is free for camping and free swimming and sunbathing. Rent a cheap rental car from Enjoy Naxos Car rental and explore the biggest beach of Naxos.
ORKOS
The beach of Orkos is smaller than the rest but it is ideal for those looking for peace and quiet. It is a beach with fine white sand, half of which is sandy and the other half is rocky. It is surrounded by greenery, by large trees, cedars and small bays. Orkos does not have a car rental office, but Enjoy rent a car is here to deliver the rental car directly to your hotel.
PARTHENA
Moving further south, we will find the beach of Parthena with its clear blue waters and golden sand. This beach is famous for kitesurfing, windsurfing and watersports. Athletes and surfers visit it from all over the world to spend their holidays and enjoy their favorite sport. You'll also find shops to kit yourself out for kitesurfing and water sports as well as experts to show you all you need to know about water sports. Enjoy Rent a Car Naxos provides rental cars with roof rails to easily transport your water sports equipment.
MIKRI VIGLA
Continuing along the same coastline we will come across the beach of Mikri Vigla, an exotic place with blue-green waters, many cedars and huge rocks in the sea which can be a unique experience for a swimmer who wants to explore the seabed. Rent a SUV Dacia Duster from Enjoy Rent a Car Naxos to drive to Mikri Vigla.
KASTRAKI
Immediately after is the Kastraki beach, a spotlessly clean and beautiful beach of 4 km. There you will find a small, organized place and a couple of restaurants. Rent a Fiat Panda or a Fiat Punto and explore this beautiful beach.
HAWAII
Ending the Kastraki beach, we come across the Hawaii beach which in recent years has become a popular destination for the island of Naxos. It is located 100 meters below the surrounding cedar forest. Leave your rental car on the main road and walk on to see this wonderful beach. The sea level at regular intervals falls and rises. It is a natural phenomenon that occurs on this beach, for example sometimes the beach is 6 meters and sometimes it is only 4 meters.
ALYKO
Then we come across Aliko beach, a less famous beach for tourists but very beautiful with lots of green from the cedars that surround it, and this makes it a wildlife sanctuary. Just before the beach of Alyko, we come across an Abandoned Hotel Ruins Alyko on the right side. The well-known Ruins of Aliko in Naxos. And that's because people from all over the world arrive there to take pictures of the sunset and the famous graffiti on the walls of this abandoned hotel. Be careful, don't enter this area with your rental car. Park your rental car 50 meters in front of the entrance.
PYRGAKI
The beach of Alyko and then the beach called Pyrgaki, in recent years have been discovered by the visitors of Naxos and they have loved it for its natural environment and wild beauty. Rent an automatic car from Enjoy Rent a Car Naxos and explore these beaches.
AGIASOS
The beach of Agiasos is located 22 kilometers from the port of Naxos and is a quiet and peaceful beach with natural surroundings, fine sand and very shallow waters. This makes it a family beach perfect for small children. It is not organized but there you can find some restaurants and a mini market. Rent a family car or SUV from Enjoy Car Rental Naxos and enjoy Agiasos beach with your family.
KALANDOS
Kalandos beach is located on the southern side of the island. It is 42 kilometers from the port of Naxos and there is a small port in which all moving ships find shelter in case of severe weather. It is not an organized beach; it has fine sand and it is surrounded by a natural landscape of mountains and rivers. Going there you will meet many animals on the road like sheep and goats along with the cattle breeders because this area is famous for cattle breeding. Because Kalandos beach is almost one hour and ten minutes from Naxos town, the ideal solution that Enjoy Naxos Car rental suggests you to rent is a small economical automatic car if you are a couple. If you are a family, rent a luxurious comfortable Jeep or an SUV Dacia Duster.
Panermos
The beach of Panermos is a remote beach which is small in area, beautiful and surrounded by mountains and an outstanding natural landscape. It is only 50 kilometers from Naxos, and its main feature is the palm trees that have grown in the sand. The beach is not organized and the ground is mainly stony. There you will find a restaurant and a mini bar where you can enjoy a cocktail or a cool drink. Rent a comfortable and safe car from Enjoy Rent a Car Naxos and enjoy the ride.
PSILI AMMOS
The beach of Psili Ammos is located between Moutsοuna and Panermos. It is a small stretch of beach with very fine sand. From there she got her name. It is on the south side of the island. It is not organized and is only 46 km from the port of Naxos. Another Naxos beach where you will need to rent an automatic car or a luxury Jeep for a relaxing drive.
MOUTSOUNA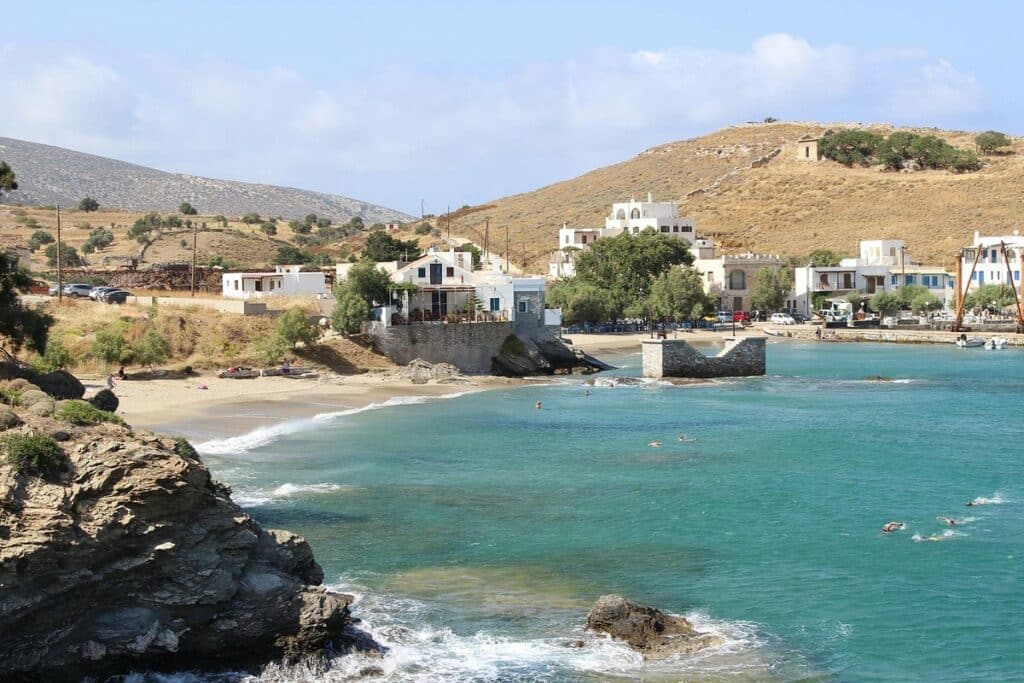 The famous Moutouna beach is located after the village of Apiranthos. It is not an organized beach but you can find there restaurants and coffee bars. The beach and the area there are famous for their fresh fish and fish restaurants. Tourists call this place the Naxos fishing village. There you will also find the old port which has a great historical significance for the modern history of Greece. There the ships loaded the well-known Naxos emery (smirida) which came out of the mines of Apiranthos and Koronos. The route to Moutsouna, Naxos is a route that is worth doing with an automatic car from Enjoy Naxos Car Rental for a relaxing and comfortable drive.
ΛΥΩΝΑΣ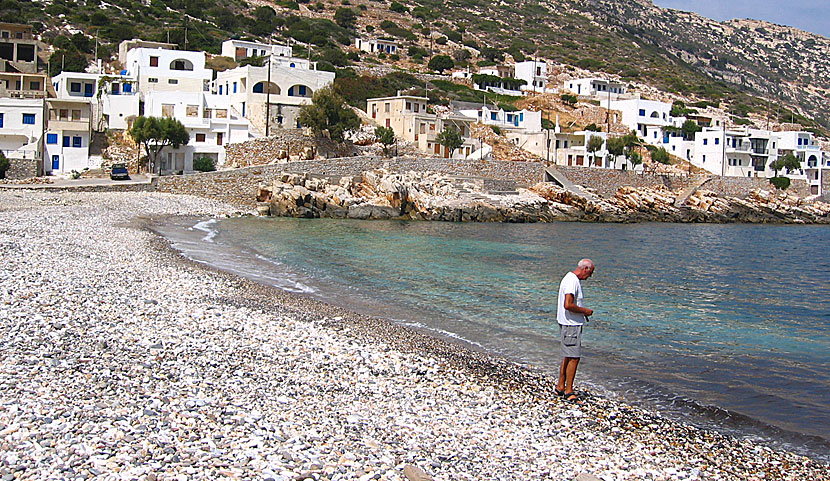 The beach of Lionas is located only 33 kilometers from Naxos town. The beach has pebbles and clear waters. It is not an organized beach, but around you can find two fish restaurants with fresh fish. The beach of Lionas is made up of mountains and the traditional village of Lionas. The sea is mainly wavy because it is on the north side of the island. There is also the house of the famous actress Gisela Dali, where she lived in the last years of her life. In some places the road to the beach of Lionas is difficult and narrow, that is why the best car rental option that Enjoy Naxos Car rental recommends is a small and economical car, such as a Fiat Panda or a Chevrolet Spark.
APOLLONAS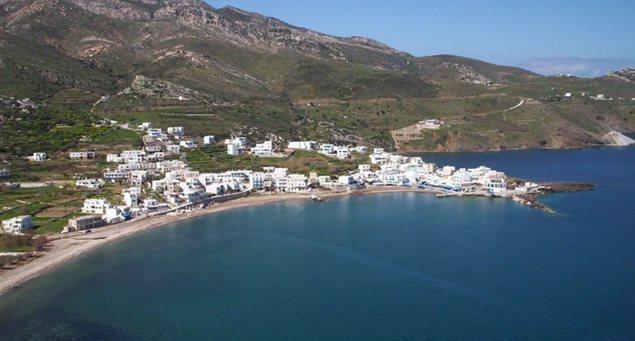 The beach of Apollo is located on the north-eastern side of the island, 45 kilometers from Naxos town. There you will find a lot of accommodation for your stay. Enjoy Naxos Car Rental upon consultation can deliver you a rental car to explore the island of Naxos. It is not an organized beach, but you can find many traditional fish restaurants with fresh fish. Also, tourists call it the second fishing village of Naxos. There is a small port that is mainly used by local fishermen.
ABRAM
It is a beach, small in area, very clean, calm, everything you need for a quiet, calm, enjoyable swim. The soil has small pebbles with sand and is located on the north side of the island. Its distance is 35 kilometers from the town of Naxos. It is not organized but you can find a cafe bar. Approaching the beach, the road in some places is a dirt road. A Jeep or a Dacia Duster SUV from Enjoy Rent a Car Naxos is the ideal solution to enjoy the beach of Abram.